Edging L Corner Trim Profile Nosing for Composite Decking Plastic Decking PVC Decking WPC Decking - 3m Lengths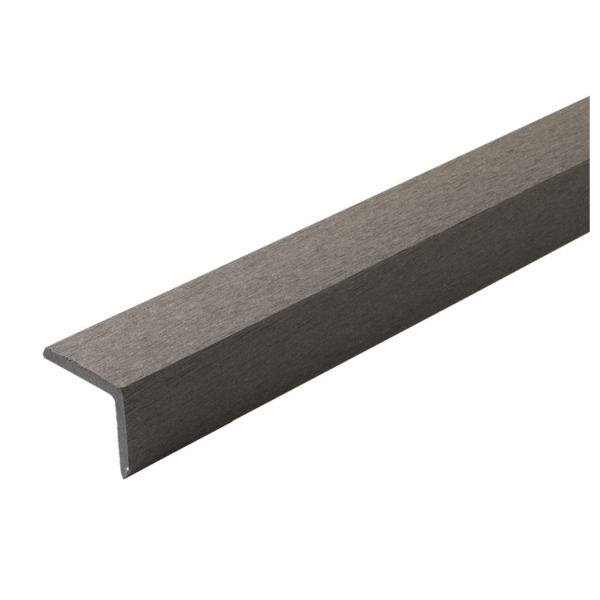 Finish your decking corners in style with this corner composite L trim, simply fixed with adhesive or countersunk screws. Supplied in 3m lengths.
46mm
Length: 3000mm
Material: Polyethelyne
* We always recommend adding on 10% extra for cuts/wastage etc. as we can't be held liable for shortages in ordering/extra delivery charges or variations in colour from batch to batch due to the manufacturing process.
Note: To allow for expansion and maintenance, please be sure to keep a 30mm expansion gaps between all sides of your deck and any obstructions such as walls, fences, etc.